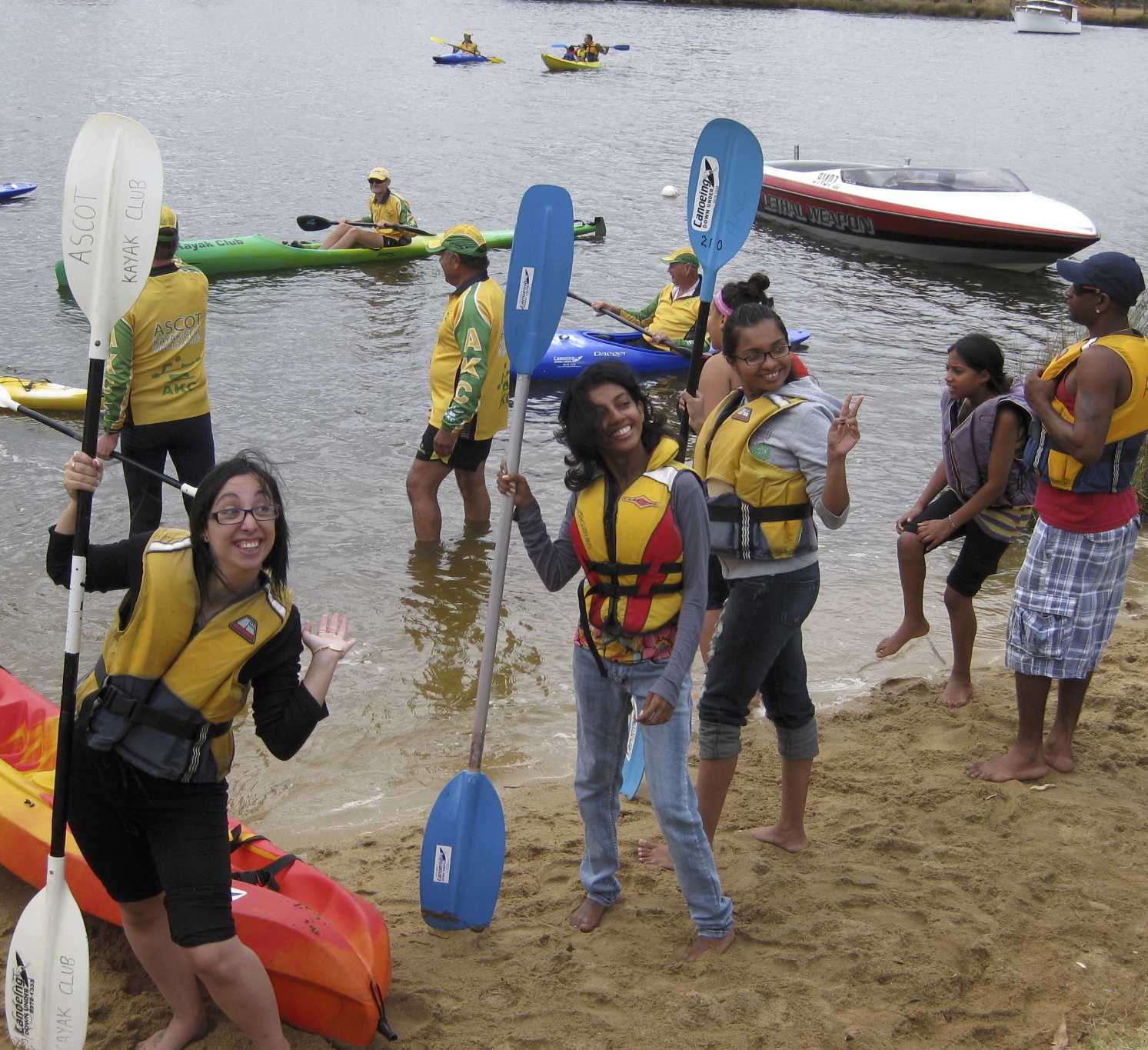 As a club we contribute to the community in many ways. We provide our hall at no cost to the paddling community for their meetings. We take an active interest in happenings with the Swan River Trust and wherever possible contribute and send representatives to working parties, focus groups etc.
We assist with 3 main events:
The Annual Swim Thru Perth in January.
AKC paddlers escort swimmers entered in the Swim Thru Perth event. As paddlers we form a line of craft for the swimmers to follow.
The Autumn River Festival in March
The City of Belmont organises this annual festival and AKC run a "Come and Try" free activity for the community. Our principal club sponsor Canoeing Down Under supplies a trailer of stable sit on tops and we provide an army of volunteers to keep everyone safe and happy.
Avon Descent and Scrutineering in July and August
This is a major event for many of our club members and we organise and run the scrutineering for craft and equipment for Northam Avon Descent Association (NADA). This takes an army for volunteers but we are never short of helpers. We also provide a smaller hard working team of club members who take care of Day 1 and day 2 Marshalling and checkpoints for the race.
If you are a member of AKC there is lots of opportunity to volunteer and get involved at a level that suits you.