Details
JOHN SIMS RACE
Be sure not to miss out on this one. The biggest event on the calendar and very well attended. The John Sims is a very do-able 11.5km. The race caters for all skill levels, from fiercely competitive K1's to plastic boats and novice paddlers  having a go at competitive racing. Enter with some friends and enjoy friendly rivalry or test yourself against the field, there's something for everyone. Race day is in early autumn and is usually blessed with glorious sunshine and calm conditions.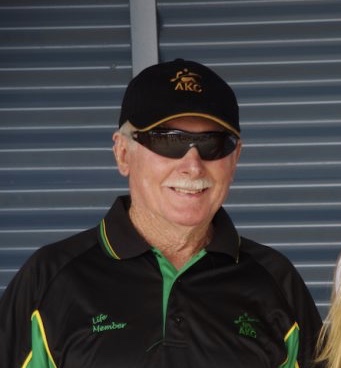 JOHN SIMS
John Sims was a works foreman with the City of Belmont. In the late 1970's he assisted with the dismantling and relocation of an old toilet block from near the Ascot Water Playground to a site on the river at Garvey Park. The structure then became the original clubrooms for AKC. John used his position in the council to facilitate the move and subsequently assisted with further work on the clubrooms. This race is named after him in recognition for his efforts. John is a Life Member of Ascot Kayak Club.
THE COURSE
11.5 km in distance, the water is flat and mostly deep. Usually there is little wind but there is some river traffic. The start is at the Jetty at Ascot Kayak Club, paddlers head up-stream to Barkers Bridge (West Swan Road bridge) in Guildford. The turn under the bridge is anti-clockwise and it's a sprint home to Ascot Kayak Club not stopping until you have passed the jetty finish line.
SHORT COURSE
Approximately 8 km in distance. The start is at the Jetty at Ascot Kayak Club and paddlers head up-stream to Guildford Bridge (Guildford Road bridge). The turn under the bridge is anti-clockwise and it's a sprint home to Ascot Kayak Club not stopping until you have passed the jetty finish line.
GUPPY/NOVICE COURSE
For guppy single kayaks and novice juniors unable to complete the distance of the short course. Distance varies according to age group. Under 10's start up stream, paddle up to Sandy Beach, left hand turn around the buoy, back around the island, past the jetty, up to Sandy Beach Buoy again, left hand turn and return to jetty to finish.
Older age groups do the same but do extra distance/laps.
SUPPORT AND SPECTATOR SPOTS
The start and finish of the race at Ascot Kayak Club but also:
Sandy Beach, Bassendean, 500m upstream of start on North side,
Point Reserve, Bassendean, another 1km upstream on North side,
Fish Market Reserve, Guildford, South side upstream of Guildford Rd bridge,
Barker Bridge, Guildford, West Swan Rd
CATEGORIES
This race is organised according to ICF rules. Enter the age category you are on 1st January of the year of the race. If in a double, enter the age category for the paddler closest to open category. (eg a 20 yr old and 45 yr old would tick Open or a 42 yr old and 55 yr old you would tick 35+). The exception is if one is a junior then choose an Open age category (eg 17 yr old and 45 yr old choose open)
AGE LIMIT
Juniors can enter this race. Any competitors under the age of 18 years, on the day of the race, must have parental permission. (see 'Options' section on online registration for parent authorisation)
EQUIPMENT
All competitors under the age of 14 must wear an approved Personal Flotation Device (PFD), according to Australian Canoeing regulations.
ELIGIBILITY FOR PRIZES
Classes will be collapsed at the organiser's discretion. Four competitors or more will constitute a class (3 for female classes). Encourage others to enter into your same class/age category if you want to make sure you have others to race against on race day.
PRESENTATIONS
The presentation ceremony will commence as soon as possible after most competitors have finished the race.
Award winners must be at the presentation to collect their prizes.
REGISTRATION
All participants must register the before race day.  There are no registrations on the day. If you are a non-Paddle WA member you must complete a PWA Insurance form.
TIMETABLE
| | |
| --- | --- |
| Main & Short Course Checkin | 7.00 am |
| Briefing | 8.00am |
| Race Start | 8.30am |
| | |
| Guppy Registration | 7.00am |
| Briefing | 8.15am |
| Race Start | 8.45am |
Last paddlers due at Finish Line at approx. 10.30am. Presentations and Prize giving will commence as soon as possible. Prize winners must be at presentation to receive prizes.
Note: All times are approximate and may be subject to change dependent on prevailing conditions (e.g. weather).
IMPORTANT EVENT RULES
Race start time will be taken from allotted time. The race start is stationary, 1 minute penalty for rolling start.